Sonny's Patio Pub & Refuge is one of the newest hot spots in Germantown. Our team got to check out their brand new patio for a mimosa brunch and thought you guys would really love this spot. We have been checking out the newest bars and restaurants to help bring you the best Nashville experience you could possibly plan. So… next spotlight on PhotoWalk Nashville's best guide is Sonny's Pub!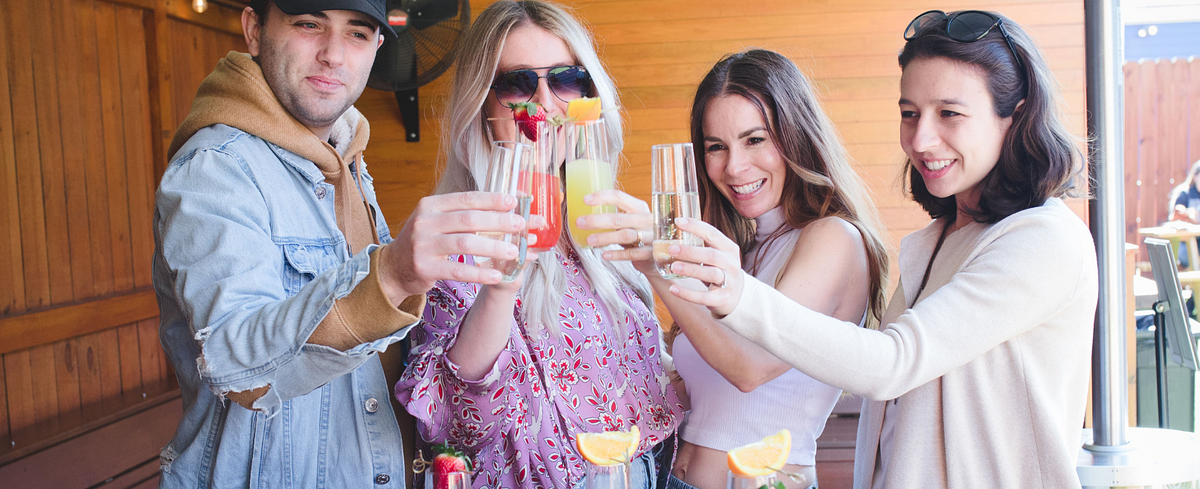 Located at 1322 6th Ave N, it is in the heart of Germantown. This historic neighborhood was Nashville's first residential neighborhood back in the 1800's. The beautiful architecture, many shops, and pedestrian friendly sidewalks are perfect for an area to walk around in an afternoon. It's truly a hidden gem of what old Nashville used to feel like. Germantown is super close to downtown, the Nashville Sounds baseball stadium, farmers market, and the Capital's Bicentennial State Park.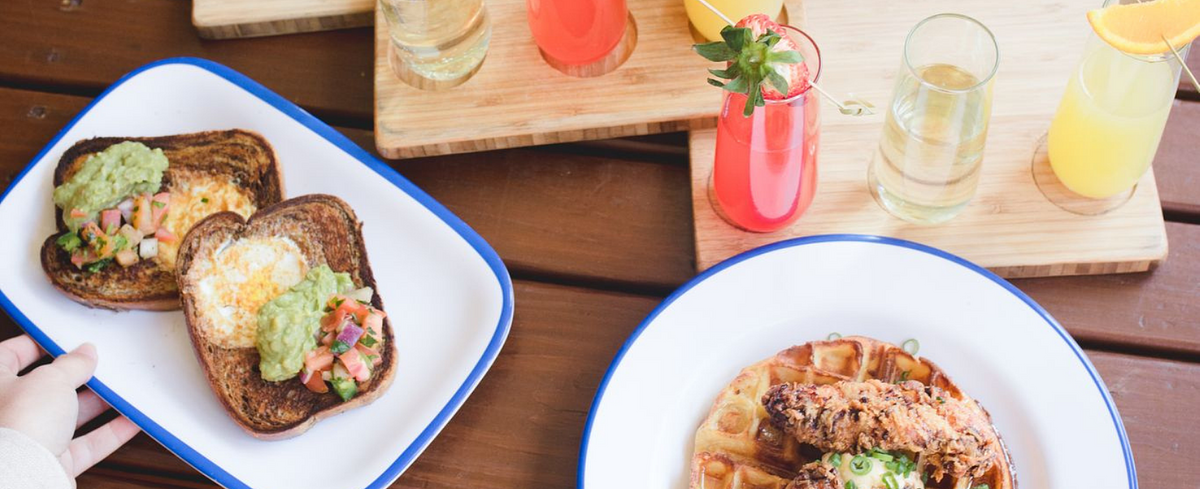 So… while you're walking around the amazing neighborhood of Germantown, stop at Sonny's. Opened in 2020, they have one of the best patios for a Sunday funday or to catch a game. They are open Tuesdays through Sundays 11a-11p. They have the longest happy hour I have ever heard of and they have a different drink special every day. Check out their menu here!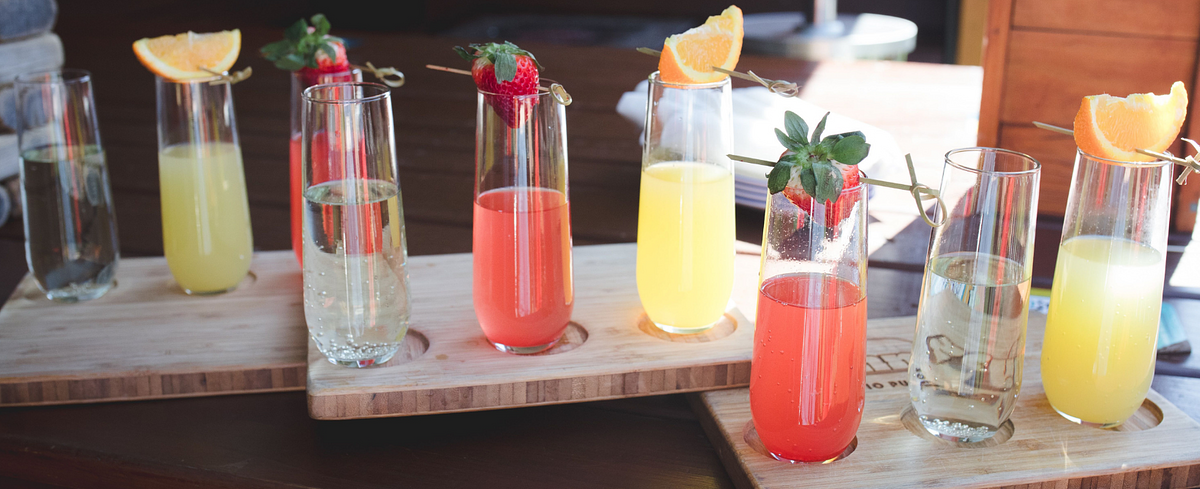 Happy Hour
Tuesday to Thursday: 3-6pm
Fridays: 3-8pm
We would also recommend grabbing a brunch here! The chicken and waffles were absolutely insane and can we talk about these beautiful mimosa flights?! They have so many varieties of mimosas, some that were unique flavors. All of it is that good pub, comfort food… perfect for any Sunday brunch, wink wink.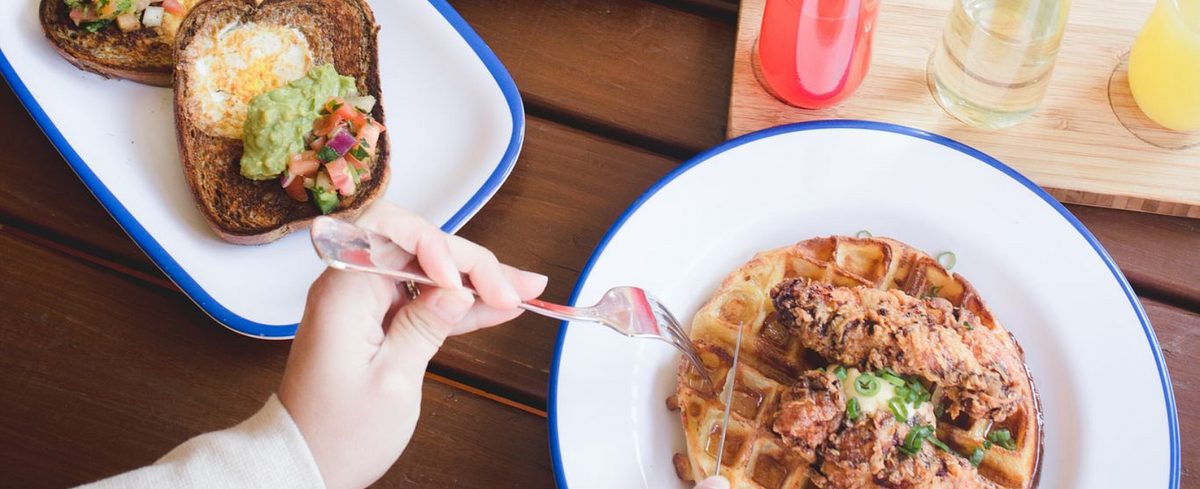 If you're in town during the weekdays, Pitch Meeting is their Tuesday night song writers round. They feature different local song writers and provide the house band to back them up! They have a huge stage and can't wait to check out more shows! Wanna make reservations?! Click here to make them online! We'd recommend booking in advance if you wanna sit on the patio because it fills up fast! It is always filled with groups and their dogs. Very young neighborhood vibes.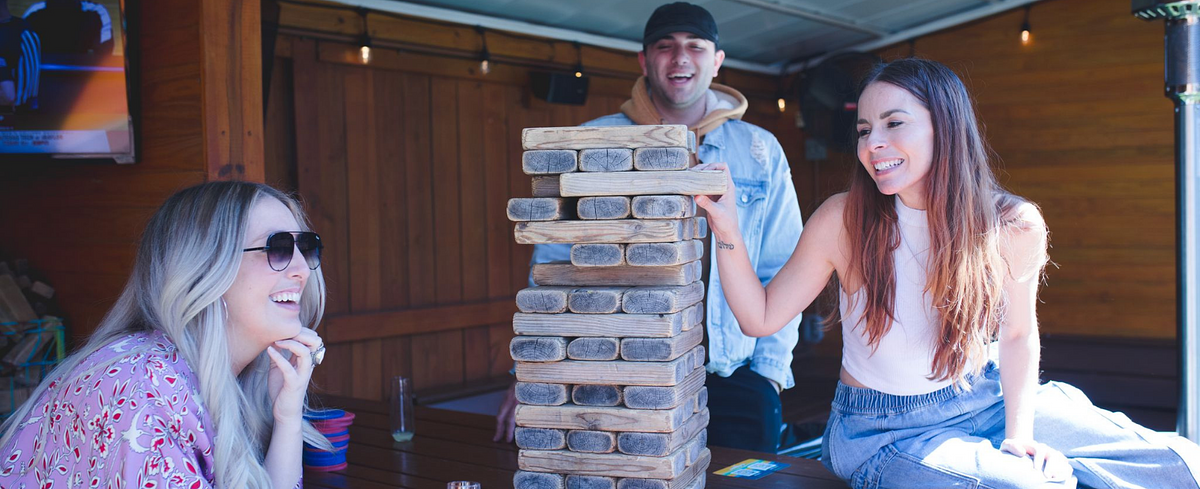 Love the idea of a Germantown tour ending at Sonny's for a mimosa brunch?! What if PhotoWalk added a little bit of spice and snagged some professional pics with one of our cohosts?! We got you on that! On our newest tour, we are gonna take you around Germantown showing you the best places to grab drinks, eat, and shop all while snagging pictures with that essence of local, historic Nashville. We'll end at Sonny's with complimentary mimosa flights in your own private cabana. Each cabana has its own TV (channel at your request), games, and fire pit/heater for the cooler months! Interested?! BOOK OUR NEW SUNDAY ONY TOUR HERE NOW!
And there you have it guys! Thank you so much Sonny's for always hooking us up and showing our photo guests an amazing time. PhotoWalk Nashville loves that good mood fooooood. Cheers bitches!