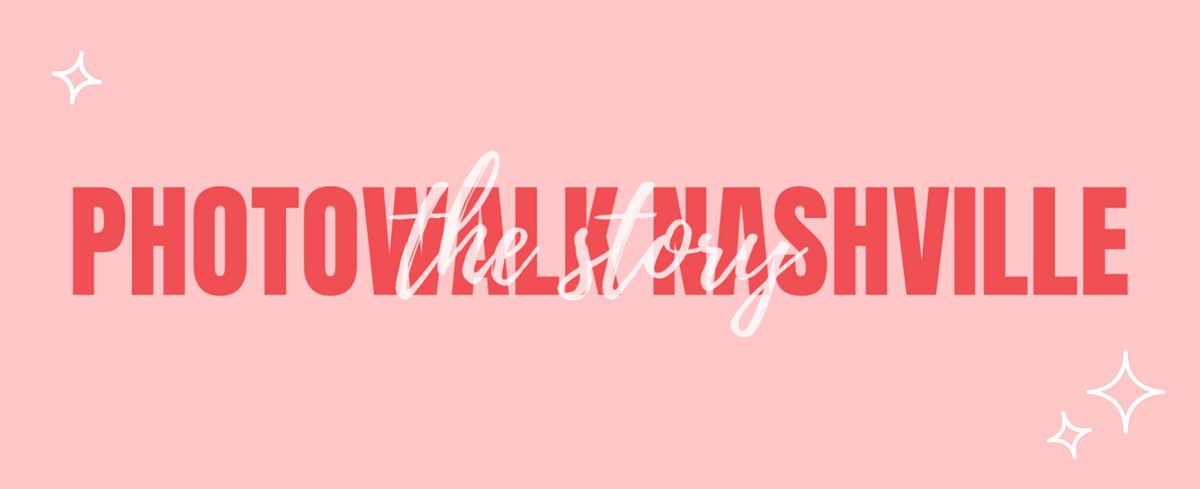 Welcome to Photowalk Nashville's Blog! This is the first ever blog post so… the team wanted to share the Photowalk Nashville Story from the perspective of our founder Christy. Check out the interview below giving you the scoop on her journey into photography, a little bit about her, and how Photowalk was born.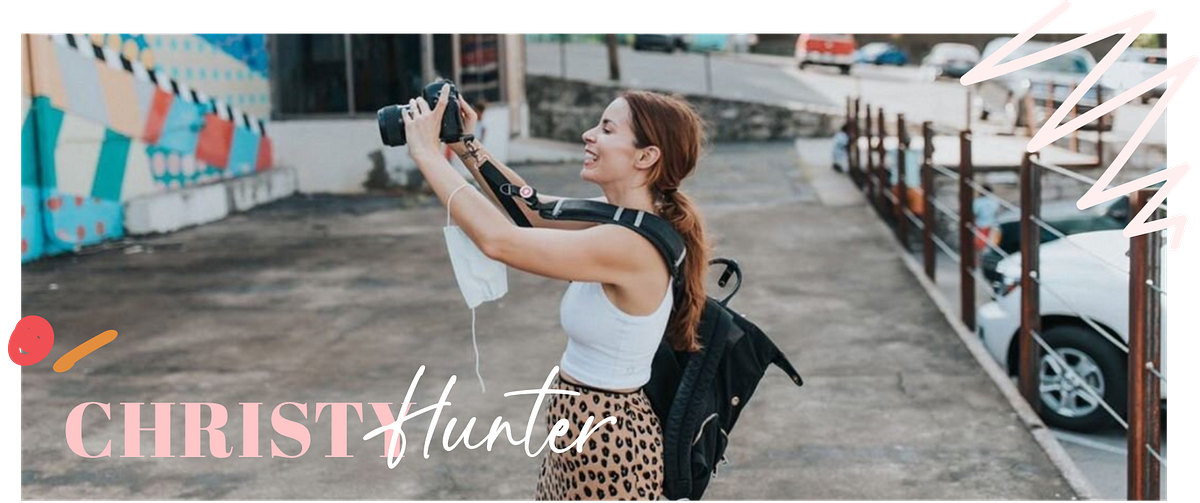 Q: Christy?! Tell us a little about yourself!
A: I am a mother of 4, entrepreneur, Nashville influencer, and board member of Fashion Is For Everybody.
I enjoy staying involved in Nashville happenings and enjoy sharing my love of the city through speaking events and podcast interviews. I am not only a host on this tour, but also I teach Airbnb home hosts and Experience hosts how to improve photography for their listings on international webinars. I love this dream job of mine!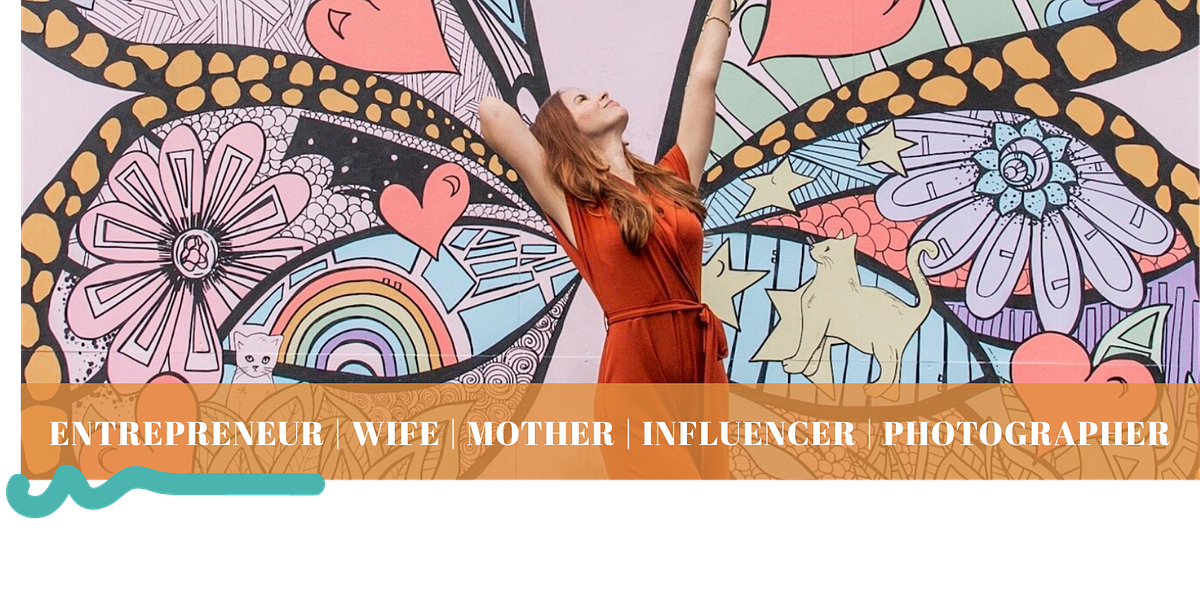 Q: Can you give us a little insight into your photography journey?
A: I have been a full time photographer for the last 7 years specializing in weddings, portraits, and events like New York Fashion Week, The Dove Awards, and The Music Biz Conference. My work has been featured in the Nashville Scene, The London Guardian, Thrillist, and Nashville Lifestyles.
I have found I love fashion and wedding photography most! Some of my favorite fashion designers Ive worked with areAny Old Iron, Eric Adler, Truly Alvarenga, Rank and Sugar, Laura Citron, Lily Guilder.
I have a passion for building relationships with my photography community. As I become more involved in these communities, some really exciting opportunities arose.
For example, I became a Board member for the non-profit, Fashion Is For Everybody, participated at Nashville Fashion week events, and photographed awards shows. I am forever gratedful that these opportunities have connected me on a deeper level with the creative community of Nashville.
Q; How was Photowalk Nashville born?!
A: While doing photoshoots in The Gulch, I would always see so many tourists taking their own photos on their phone. I would even get asked by them to take their cell phone pics at the murals. And as I assisted some tourists one day, I had an idea.
I wanted to find a way to offer them professional shots and advice of what to do in the city, but didn't have a clue how to go about that.
Then one night, I was up late editing a session and started dreaming of travel. As an avid traveler myself, I was intrigued but the idea of Airbnb, but had never stayed at a listed property.
I popped over to the website to browse homes stays in Paris, and while I was looking, I noticed a new feature that said "Airbnb Experiences" I clicked on it and saw a video of an Experience where you could go with a photographer to get photos at the best photo spots, plus get a little tour of the city.
I got chills and thought, "That's me. That's it. That is what I'm supposed to do!"
So, I sent an email to Airbnb and asked how I could do just that in Nashville. I got an answer a few days later that said- "We're actually about to launch Experiences in Nashville. Would you like to be a host?"
Within a few weeks, I had my first Experience with three ladies from Atlanta. We had the best time taking pics and chatting while I showed them the area. They offered to take me out for a margarita after and I knew in my heart… "This is it. I want to do this all the time."
Photowalk Nashville has grown since June 2018, taking guests from all over the world on a photo tour to the trendiest spots in Nashville. The experience rose to #1 in 3 months, has over five hundred 5-star reviews and so many relationships have been made.
I am also currently the Nashville Experience Host Leader, facilitating the Airbnb Experience Host community.
With all the growth, new co-hosts/photographers have been added on the team, so we can have maximum availability. Each one of them is special and has the Photowalk Nashville vibe that offers guests the unique experience if I am busy! See this blog post to get to know the co-hosts too (coming soon)!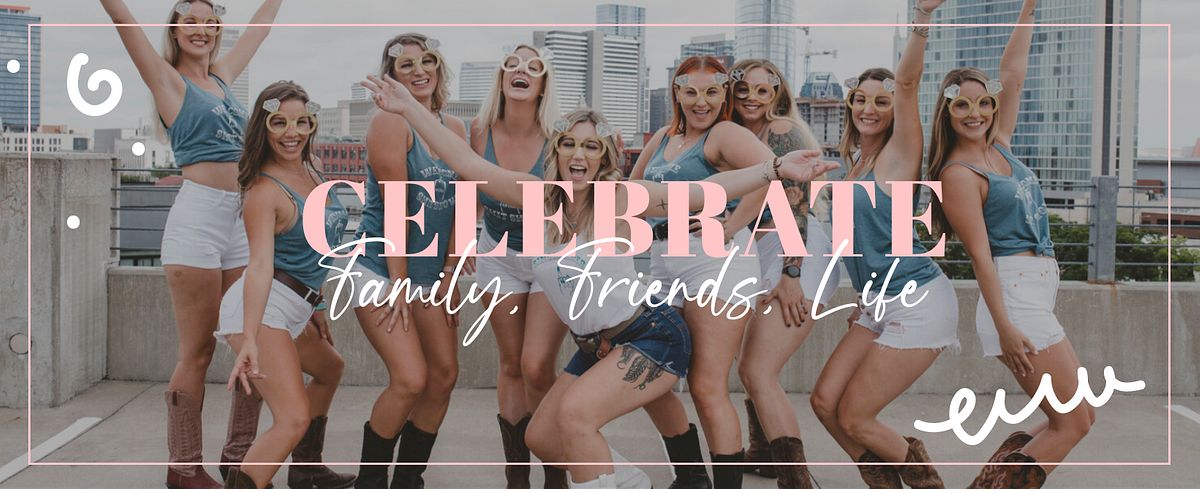 Q: What is your favorite thing about working with clients who book a tour with Photowalk Nashville?!
A: The best thing about it is that I get to give the gift of memories for people. They're coming here to celebrate or get away. I get to be a part of that and enhance their trip by providing great information, helpful tips, and tell them how awesome they are when we shoot! Oh, and of course take photos for them so they don't have to selfie the whole time!
Guests have even come on the Experience, connected with me and then have me shoot their wedding!
It's all about the connection and allowing my guests to feel like they have a friend in a Nashville local they can trust. Seeing the photos of their photos on social media years later makes me feel amazing because I know it was a special time in their life, and they want to come back after having an awesome experience.