Nashville, aka Bachelorette Capital of America! It's no secret that Nashville has become the bach headquarters for brides and their babes to celebrate love and friendship. Maybe it's the party scene, maybe it's the hot country boys… no matter what, you always feel like you are someone important in this town. Got your sights set on your own Nashlorette party?! Welcome to PhotoWalk Nashville, Music City's #1 Airbnb experience hosting photo tours in the hottest neighborhoods in town. We have hosted loads of bachelorette parties on our tours and seen all sorts of unique ideas. We've taken what we've seen and heard and created a little list for ya! Check it out the 10 most unique bachelorette party ideas for Nashville.
#1: Boozy Brunching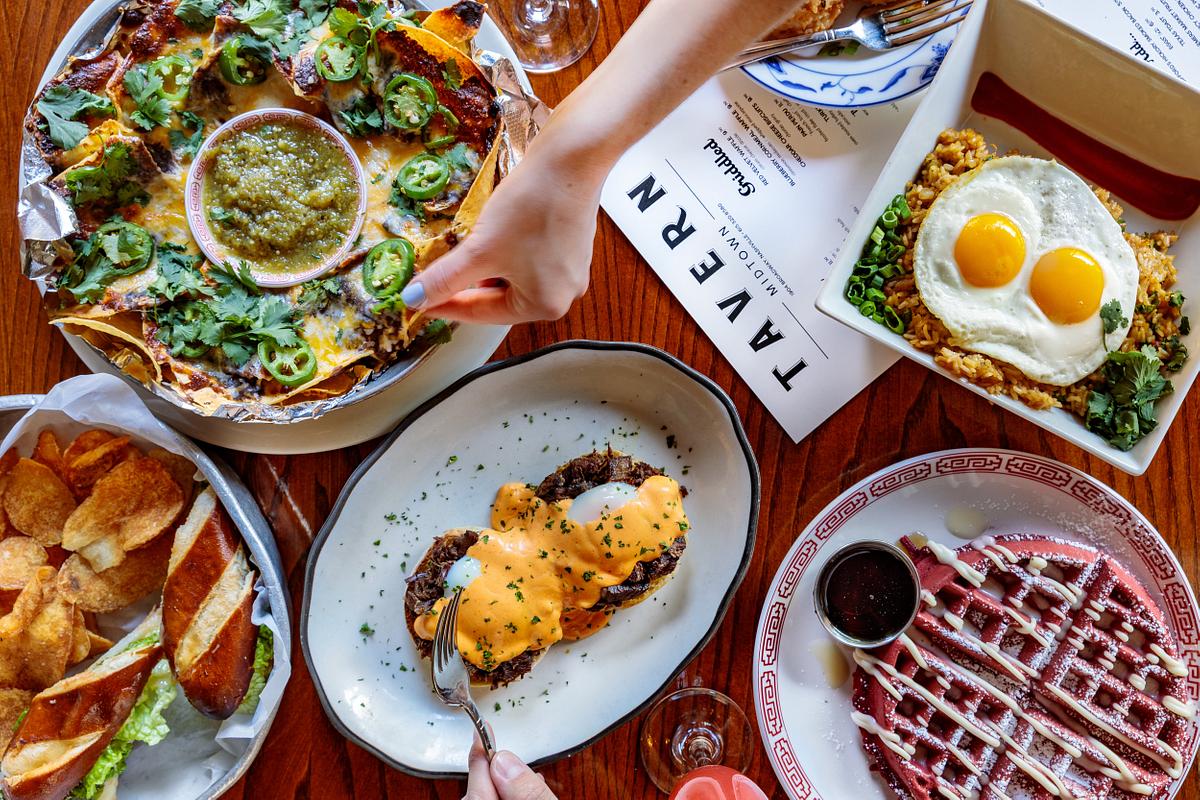 If you haven't already stocked up on mimosas for the house, don't worry… Nashville has loads of brunch options to make your champagne dreams come true. We always get asked where to go for brunch before or after our tours. Here's our top recommendations: Pinewood Social, Hampton Social, Liberty Common, Sinema, Hopsmith, or our personal fav for post brunch drinks, Dawghouse. Dawghouse has a house band called the Spazmatics that play amazing covers there every Sunday. ITS SO FUN! Hot tip: SKIP BISCUIT LOVE or Milk and Honey. The lines are long and the food is much better at the other places!
#2: Rooftop Hop off Broadway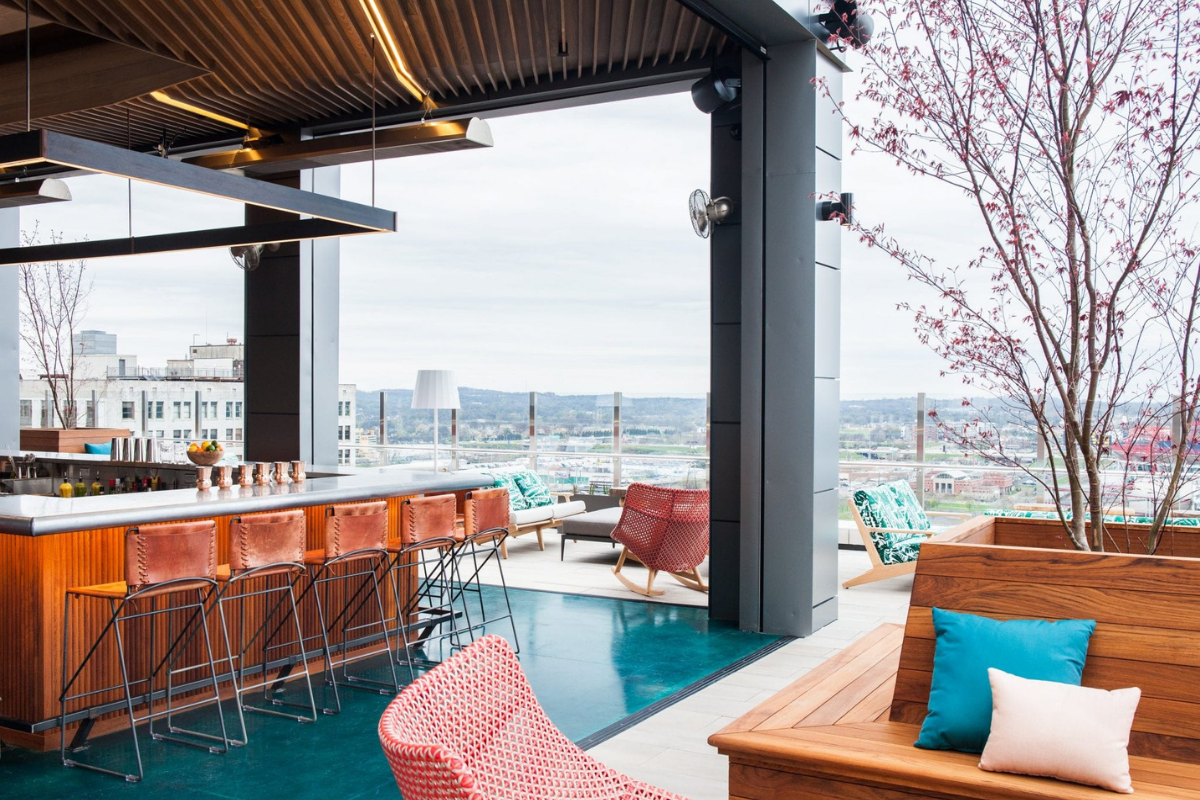 After a night on Broadway, you may wanna start the evening off a little less balls to the wall and a little more classy. Nashville has some baller rooftop bars that are just begging for that fancy night outfit you'll bring with you. Hit a couple for sunset or book the VIP experiences that many of these places offer. Wanna see a full list of the best ones? Check out our blog on Nashville's best off-Broadway rooftop bars here.
#3: Vino Vinyasa
Have a bride that is an avid wine drinker?! Check out Vino Vinyasa Yoga at the 1 Hotel in Downtown Nashville or ask about their private yoga experiences where they will come to you! Their classes bring together vinyasa-based yoga and fun wine facts through creative yoga poses. Finish off the class with a comparative tasting of two wines. This is a great way to unwind after a packed bachelorette weekend. So don't miss out on this great experience and book now!
#4: Rent a Pool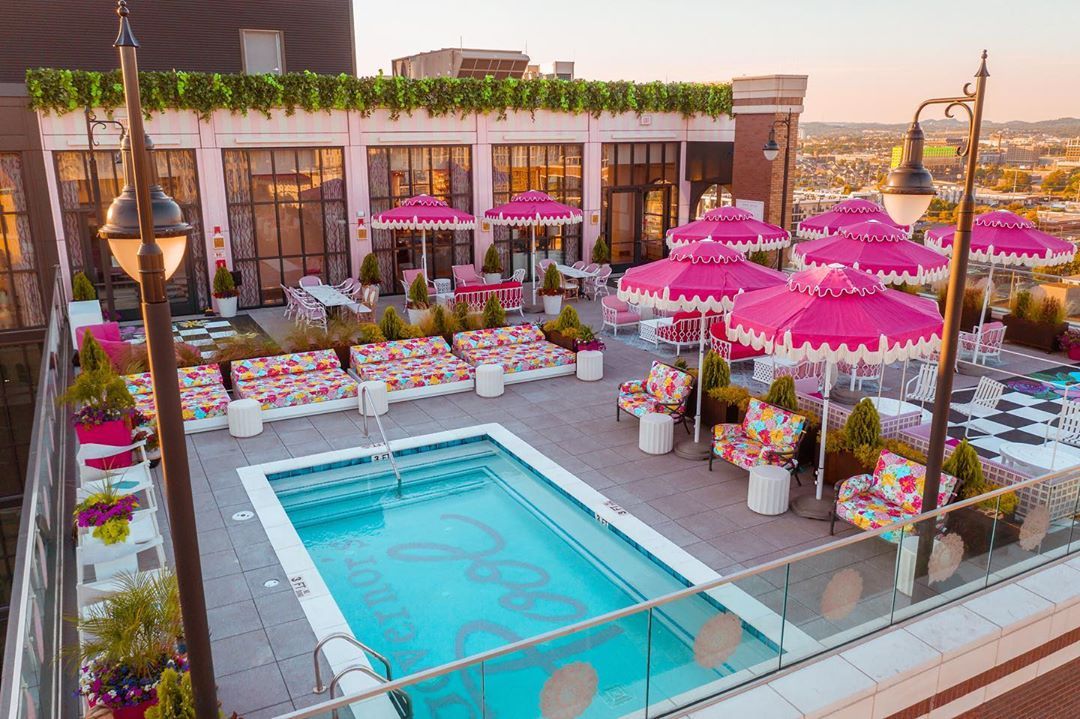 Don't have a pool at your hotel or Airbnb? Gonna be hot AF when you're here? There are a couple of options you can book. Day passes for purchase at certain hotels, like the Governor's Pool at White Limozeen and the Dive Motel. And best of all, Pinewood Social has two free mini pools to lounge by! You can reserve them for a time block or just show up and snag a chair next to their Airstream bar. If you are staying in an Airbnb that doesn't have a pool or are a local who needs a pool to hang at, these are all solid options!
#5: Winery Day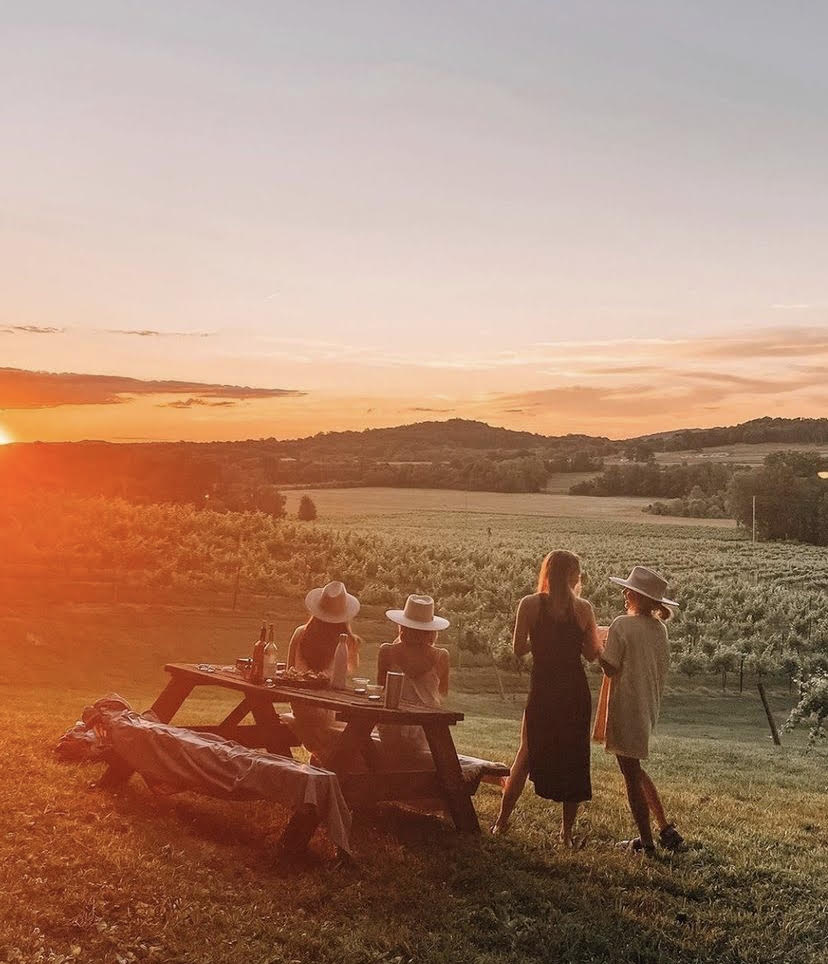 Wanna escape the city for a little bit and see the rolling hills of Tennessee?! We have the most beautiful vineyards surrounding the city that are a perfect day trip to get the day going in a unique way. Our favorite wineries are Arrington Vineyards in Arrington, TN (45 min away) and Beachaven Vineyards in Clarksville (45 min away). If you don't wanna venture too far from downtown then City Winery is your perfect spot!
#6: Pontoon Saloon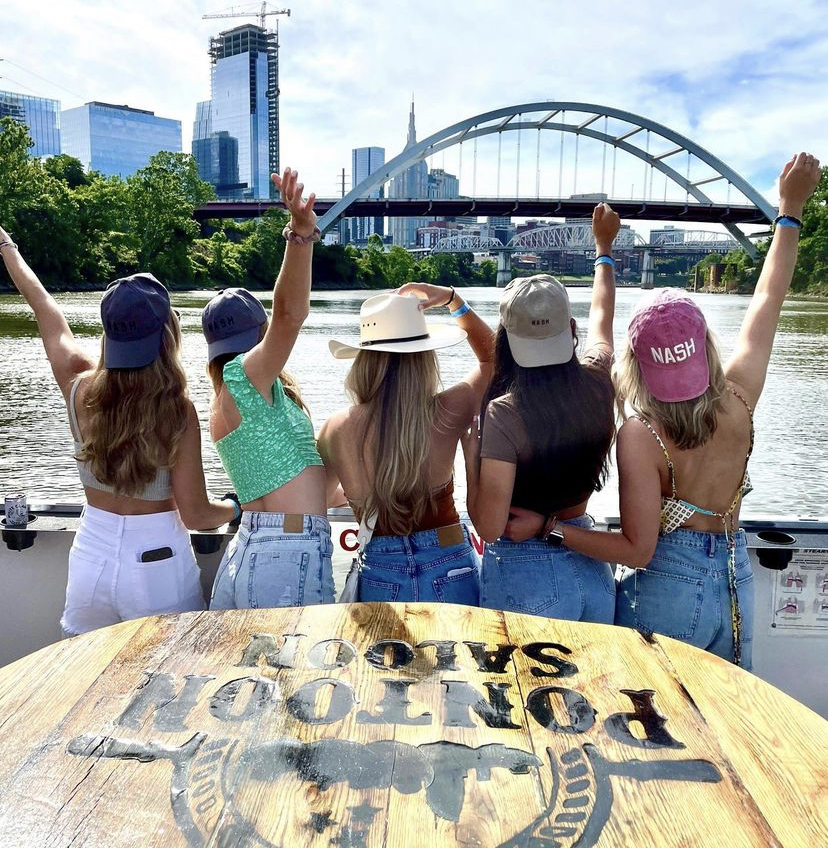 Who wants to take the honky tonk energy on the water? Book a spot on the Pontoon Salon. Cruise the Cumberland with your own private skipper, bartender (BYOB), and server while you lounge while taking in the best views of Music City. Tickets start at $45 a person which includes ice, coolers, and 2 hours with your best friends. Click here to learn more about their cruises!
#7: PhotoWalk Nashville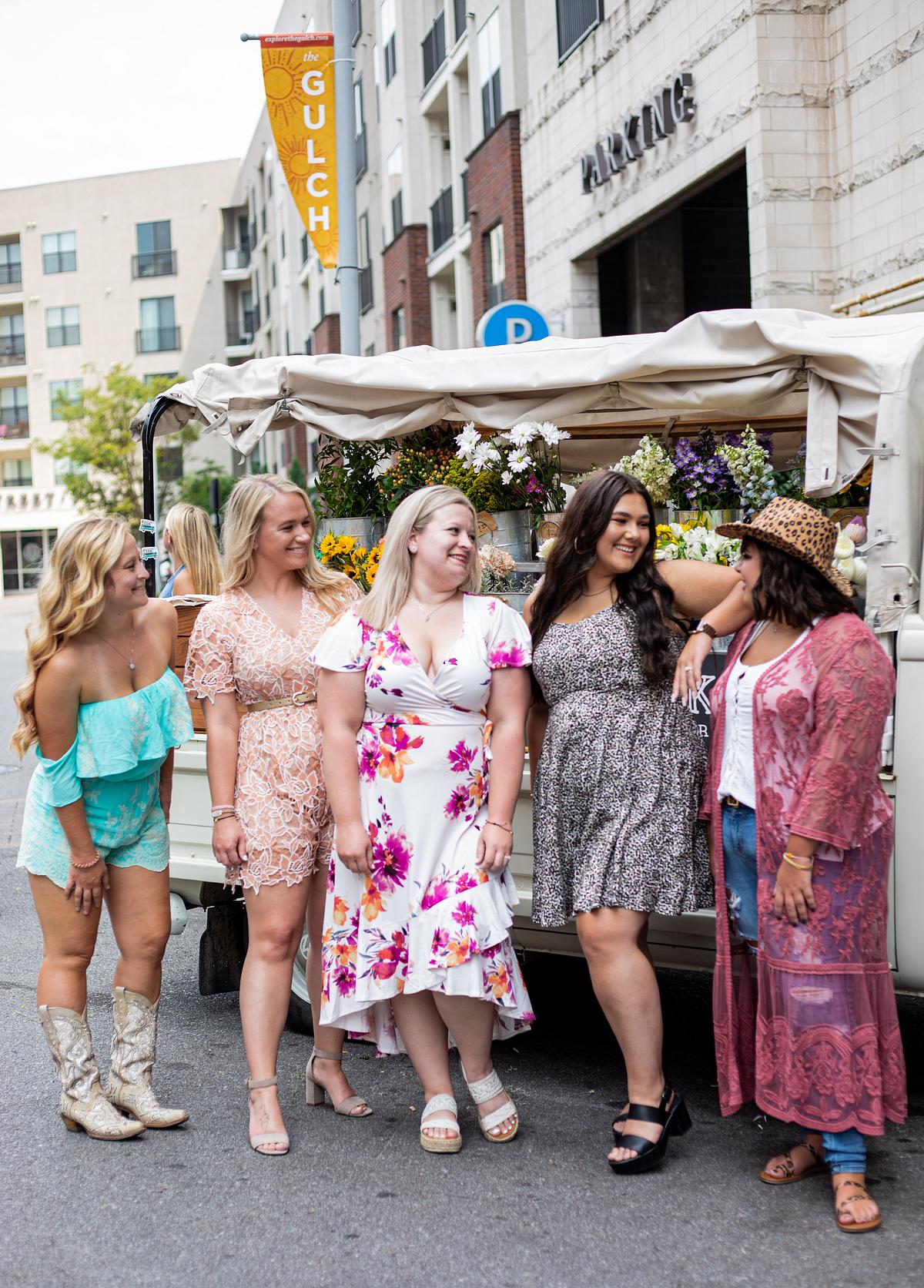 Ok here's our shameless plug for our own tour. It really is the perfect way to fill the day making memories with your people. And I bet you'll never regret getting photos of your crew before the weekend gets away from you and you forget to take any photos. These will be ones that'll last forever! We go to some of the most epic photo spots and murals in town and give you all the tips to make sure you make the most out of your bach weekend. Oh, and we can pop champagne on a private rooftop. It's the perfect way to start a weekend! Click here to be taken to our Ultimate Bachelorette Party Photoshoot and add on a champagne pop or private pick up in a Telsa!
#8: Spin Record Art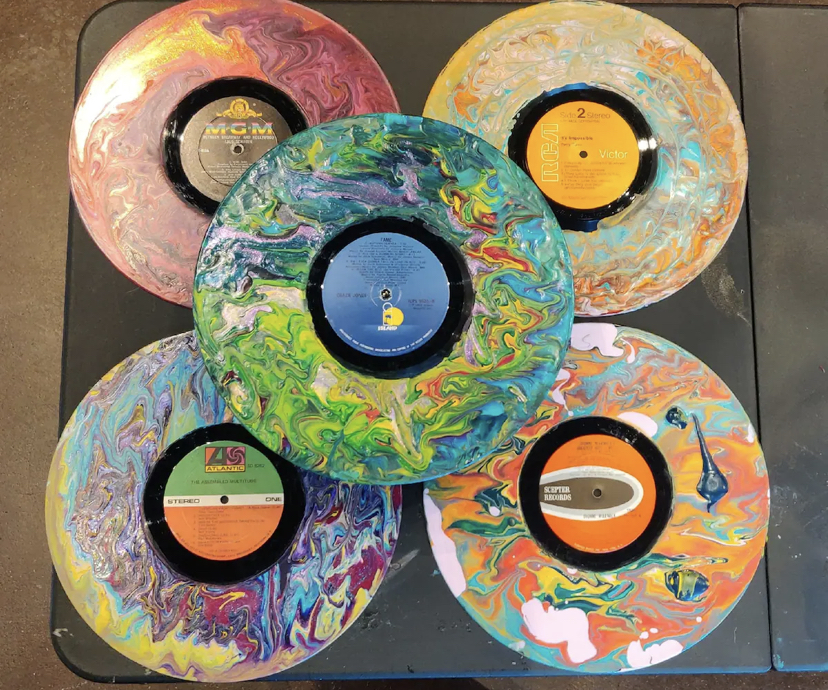 Have a more crafty crew that would enjoy bringing home a piece of original art y'all could create together? We know the perfect gig! Our friends have another Airbnb experience, Spin and Sip, where you can take an old, vintage records and spin paint onto them. You can create all while drinking wine and kicking off a day in Music City! Click here to learn more and how to book!
#9: Garden Bridal Picnic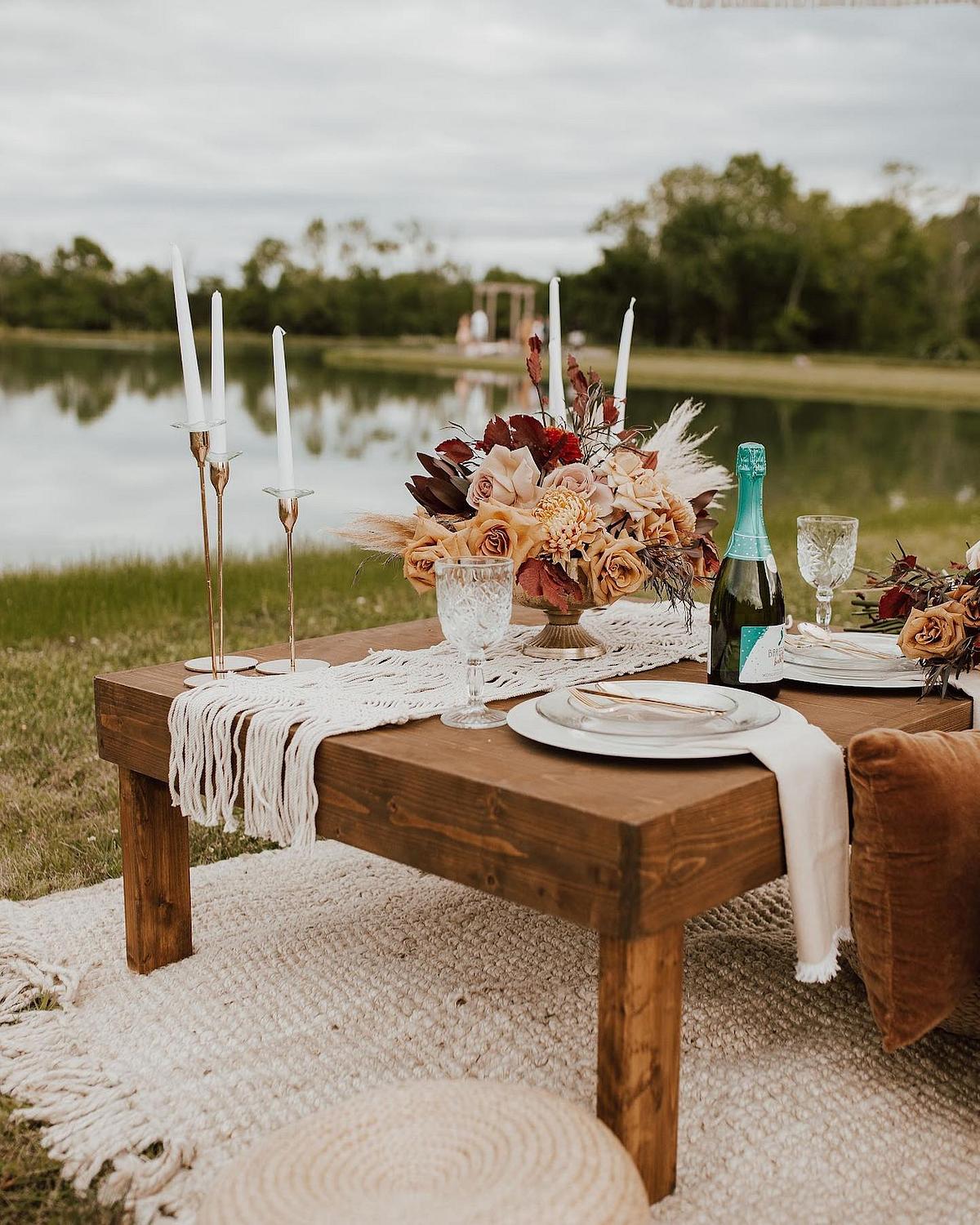 Florals, picnic baskets, and charceuterie boards calling your name?! Thinking of surprising your bride with the ultimate lunch set up in some of the most scenic areas in Nashville? Companies like Calpay Picnic Co can hook you up. Wanna set one up yourself? Some of the best spots in town are Love Circle, Centennial Park, Percy Warner Park, or along the river on Riverfront Park!
#10: Cocktail CowBoys
Your bach party just got hotter! Cocktail CowBoys has everything you need to turn your girls night to a whole other level! Pamper yourself with these cowboy bartenders who are there to cater to your every need for the night including Spotify dj, ultimate hype man, amature photographer, and so much more! See their different bachelorette packages on the website and don't miss out on this Nashville experience! Use code PHOTOWALK for a special discount when booking!
And there you have it. We didn't include all the party buses and male revue shows which are just a given when coming in for a bach party. So we hope you book one of these 10 most unique bachelorette party ideas for Nashville. Need help planning other ideas?! Check out our friends at BACHapp or Velourette for bachelorette planning services. BACH app partners with local companies to get you promotions on tours and activities geared towards your bride tribe. And Velourette is a team of Nashville locals who will personally plan your whole trip down to the reservations for dinner. Click here to check them out! And have the best Nashlorette girl!